Better PCB design
process –
faster time to market and lower development costs.
CADLAB is a visual version control platform that makes it easy to collaborate on PCB design project. Easily view any revision online, review changes with visual diff, discuss design ideas with interactive annotations.

PLAY VIDEO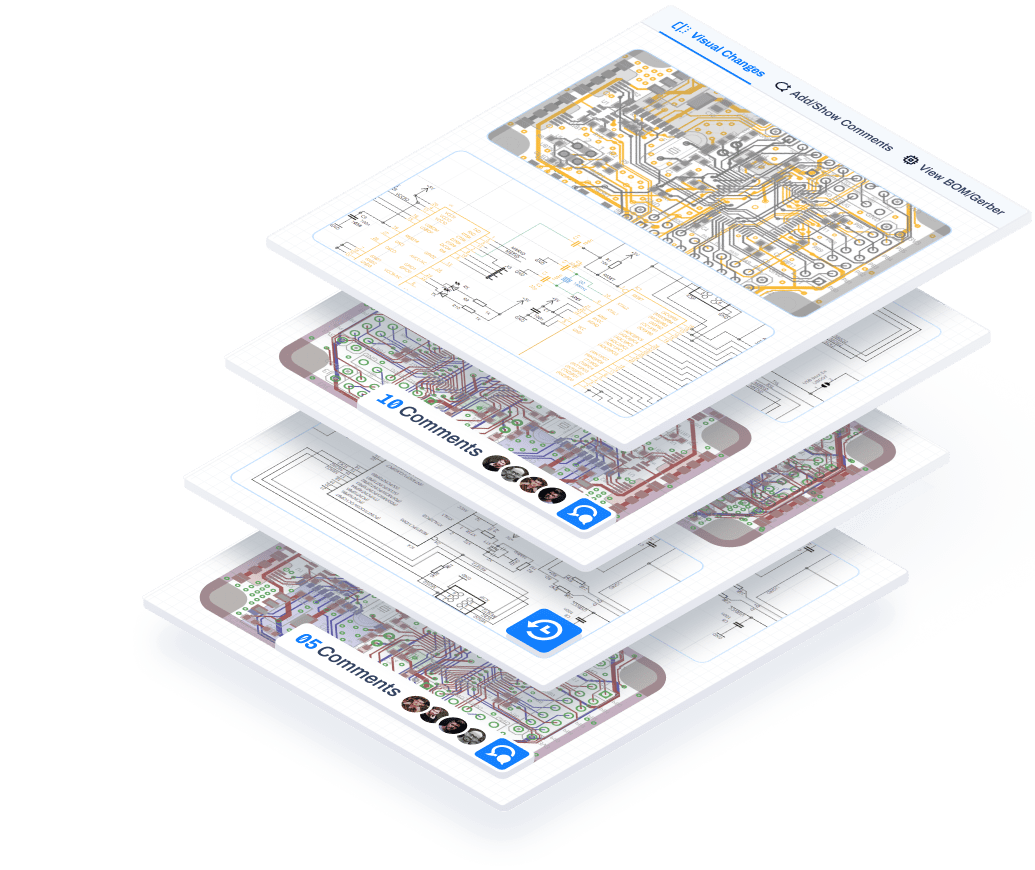 Host CADLAB on a private server
If your internal policy or compliance requirements don't allow using cloud services, then a self-hosted version of CADLAB might be a great option for you.
Talk to us
Make your PCB design process transparent
Make your PCB design process transparent to everyone on your team. CADLAB visualizes the history of your entire schematic and board layout changes. This makes it easy to follow the design changes, without requiring long progress alignment meetings.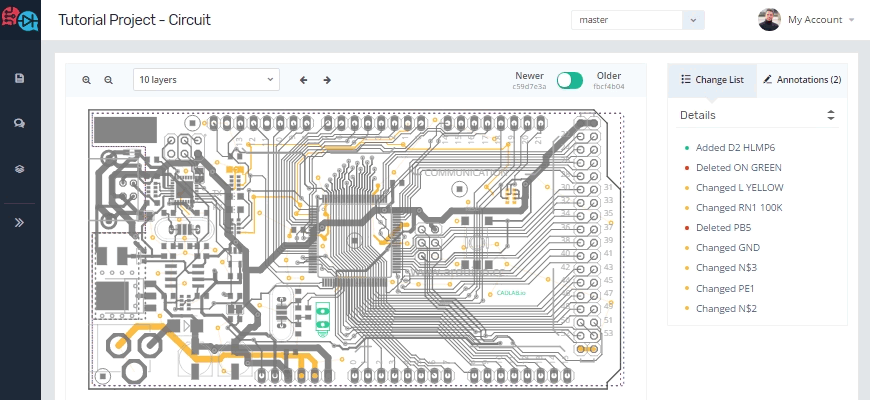 Live demo
Git version control platform optimized for hardware
CADLAB is built upon the most widely-adopted Git version control system. However, unlike GitHub and other platforms using git, it is optimized for hardware and provides a visual layer to work with electrical schematics and PCB layout design.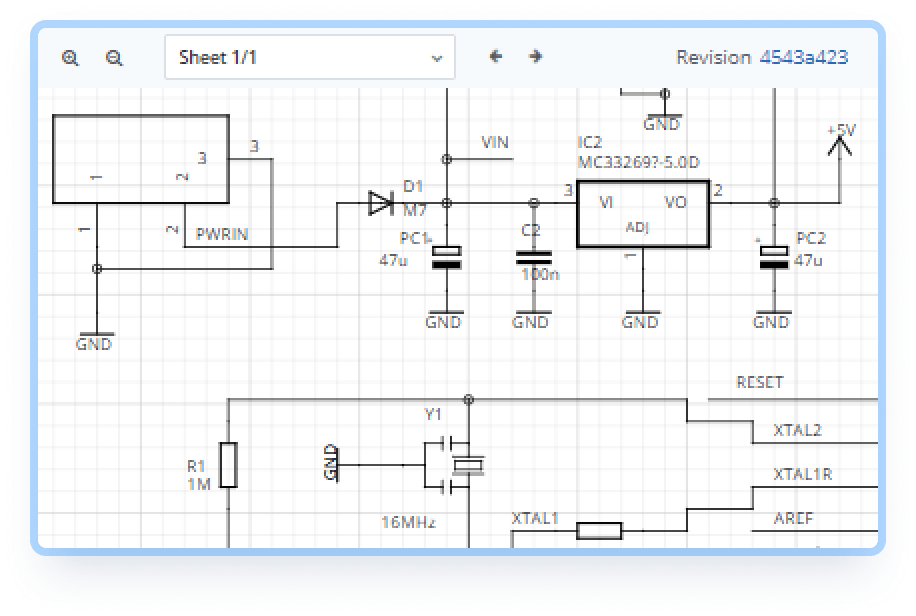 View any schematic or board layout revision right in a browser.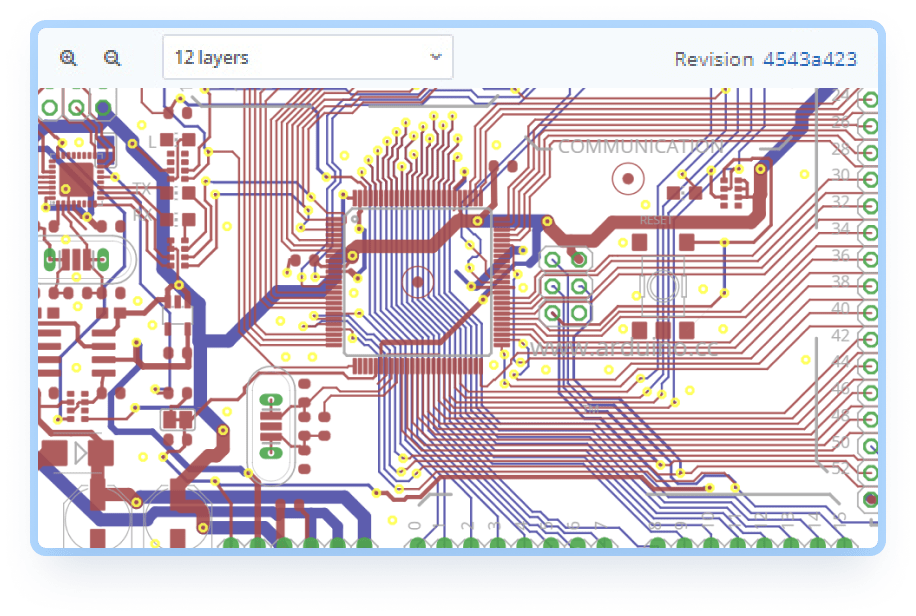 What our customers say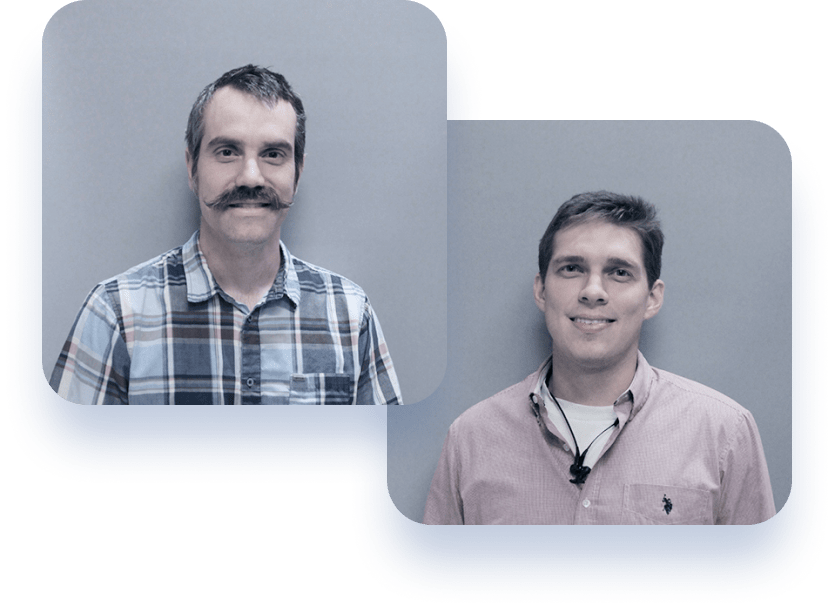 "
Revision control is a universal challenge for those of us working on electrical hardware design. It's critical to producing high-quality design and controlling changes, especially when you have a team of designers. That is why, to me, a tool like CADLAB is really critical. To be able to use revision control for hardware and incorporate feedback into those revisions is invaluable.
Innovative technology companies boost their PCB design collaboration with CADLAB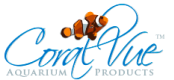 See how much faster CADLAB's diff is
Find 5 changes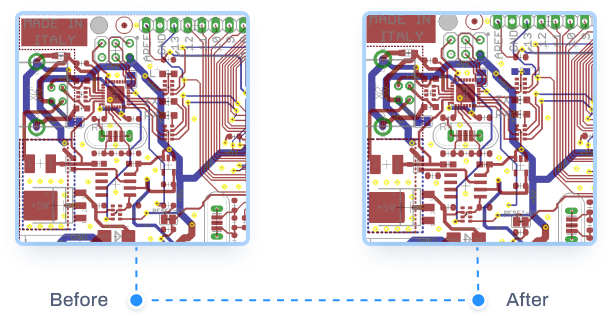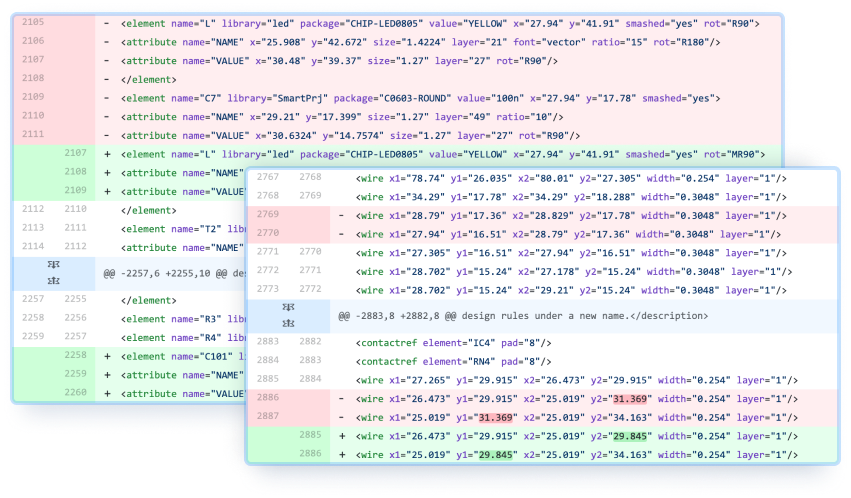 Already using one of these as a version control?


Connect them to CADLAB and start visualizing your design process.
Learn More

