Git Version Control for KiCad
Version control for your KiCad PCB design project has never been easier.

GET STARTED
CADLAB provides reliable Git version control and graphical support for KiCad schematics, PCB layouts and libraries. Quickly view any design revision right in a browser, compare and view visual diff between PCB layouts, schematics, and libraries, build a PCB design review process with interactive annotations.
KiCad version 5+
PCBNew (.kicad_pcb) file format
EESchema (.sch) file format
Symbol libraries (.lib) file format

coming soon

Footprint libraries (.kicad_mod, .pretty) file format

coming soon
View KiCad PCB layout right in a browser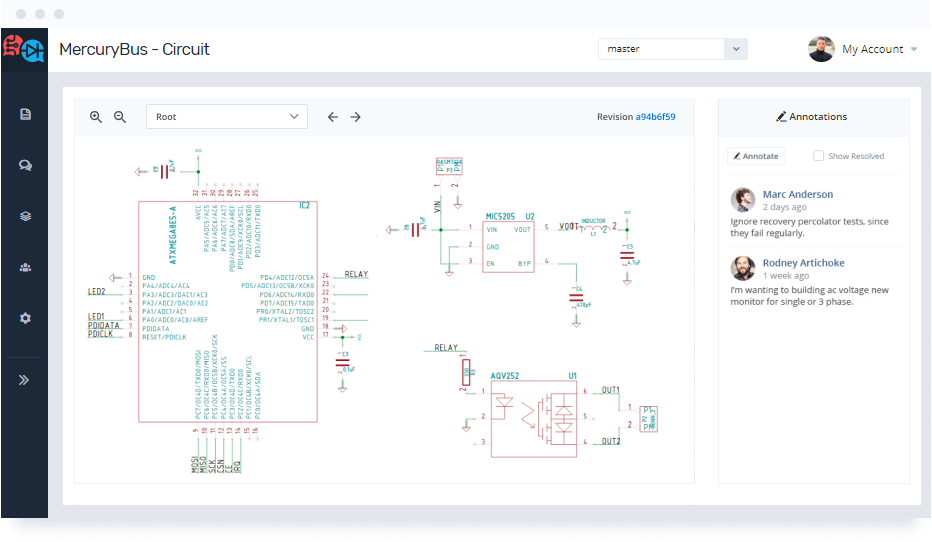 View KiCad schematic right in a browser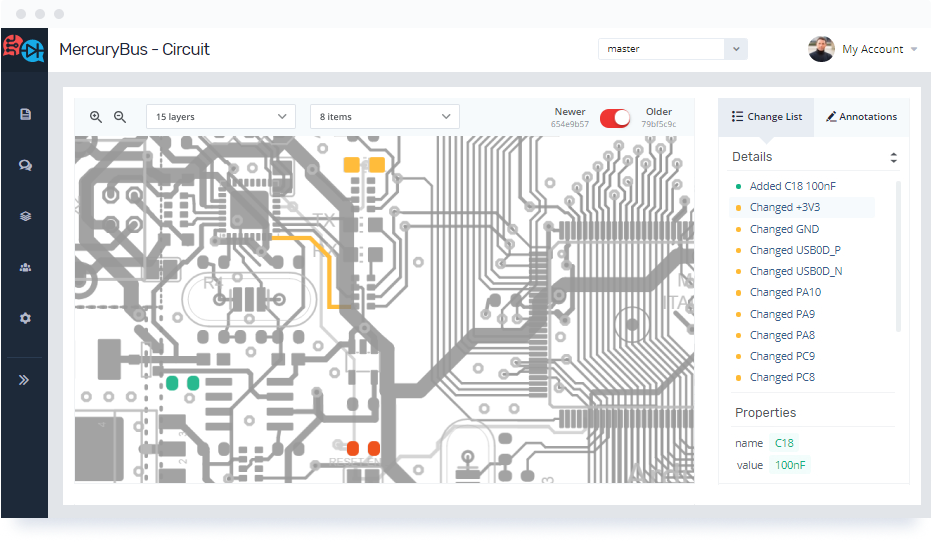 View Visual diff between KiCad schematic revisions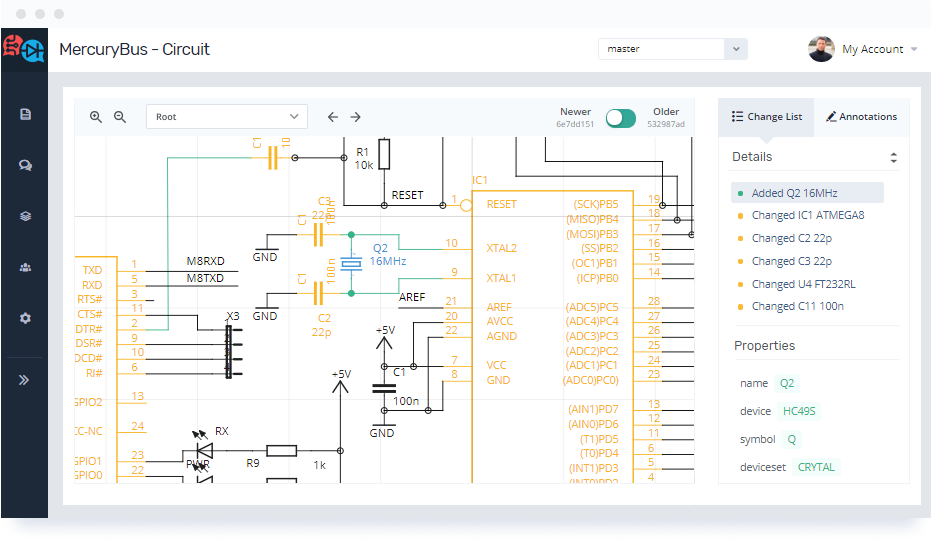 View Visual diff between KiCad PCB Layout revisions
View KiCad libraries right in a browser
Comment on any part of KiCad schematic or PCB layout with interactive annotations
Why CADLAB?
Manage your PCB design revisions
Stop cluttering your workspace by duplicating files and calling them main_v3_final2.brd. Use reliable Git version control system to maintain your design revisions.
Always have a backup of your work
Never lose your progress again! Store every meaningful PCB design change in the CADLAB repository and easily roll back-and-forth between any revisions you need.

Keep your team members aligned
Make sure everyone on the team can access the most up-to-date version of your design and easily synchronize their changes.
Instantly view schematics and layouts in a browser
View any revision of your schematic or PCB layout right in a browser! You don't need to open it in the desktop app every time you need to revisit your design.
Visually compare PCB design revisions
Visually compare schematic and board layout revisions. Instantly review all changes in metadata, values, positions, connections, added and removed elements.
Boost your communication. Report, reply, resolve.
Communicate with your teammates in the context of your design. Leave comments right on your board or schematic. Report, reply, and resolve issues with interactive annotations.