Visual collaboration and version control for hardware
Build a better PCB design process with CADLAB's visual version control and collaboration tools.
GET STARTED
Why CADLAB?
Reliable version control
Built upon the most widely adopted Git version control system, CADLAB offers reliable, flexible and secure versioning capabilities.
Optimized for hardware
CADLAB supports native PCB design software files and does not require importing/exporting or converting your designs.
See supported software
.
It helps you
Bring your PCB design files to order
Never call your files pcb_v3_final2 anymore. Commit every modification of your design to a repository, add comments and tags to give more context to your changes, maintain a healthy history of all modifications and always know where the last version is.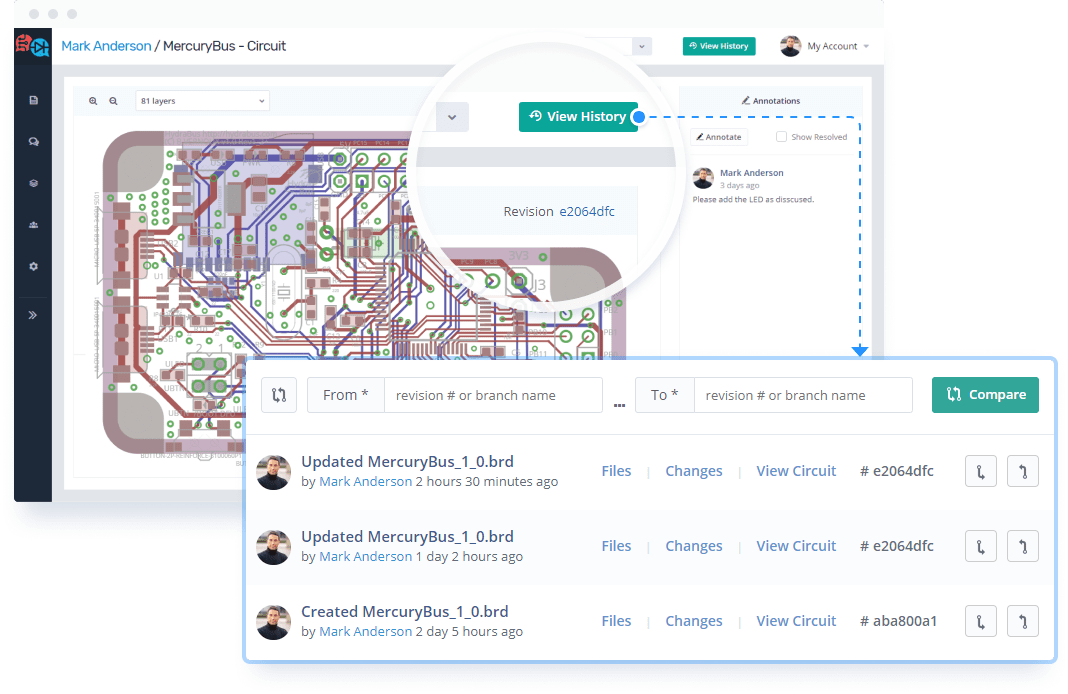 Never lose your design iterations
Always have a backup of your work and easily roll-back and forth to any state of your design.
View any revision without downloading it
CADLAB is a visual collaboration and version control platform for your PCB design project. Put your project under version control, see how your design evolves, control quality and streamline communication.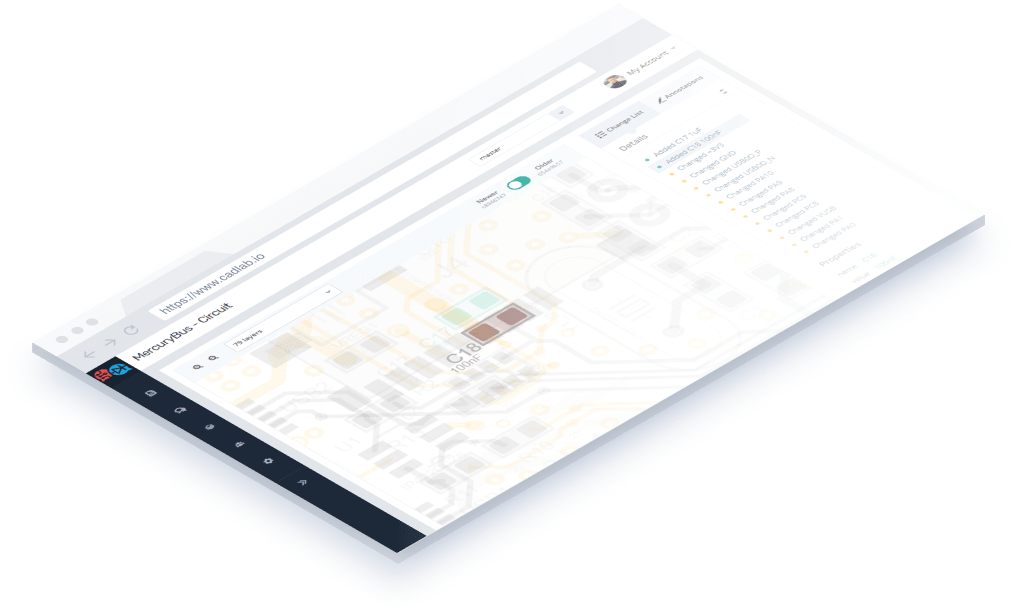 Keep the whole team aligned
Make sure everyone on the team has access to the most up to date version of your design and can easily synchronize changes.
Create experiments with branches
Safely experiment with your design in a separate branch. Easily merge successful experiments into your main design branch or remove them without affecting your stable design files.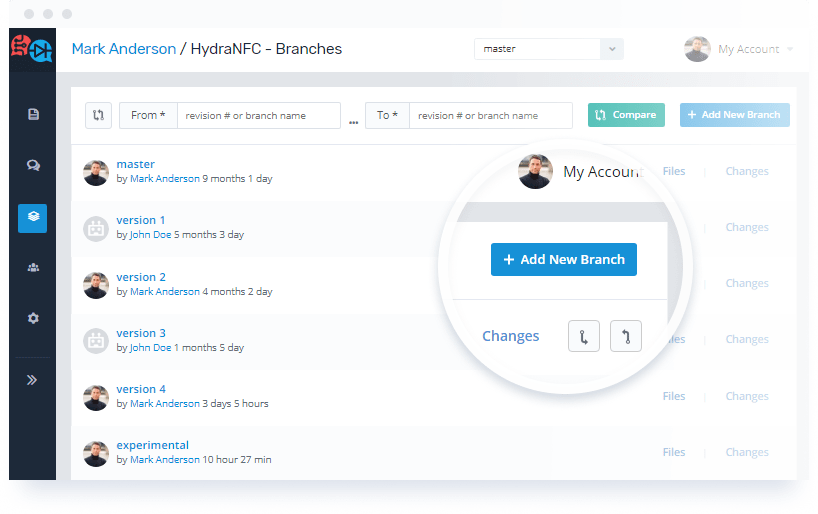 Boost team communication
Discuss design decisions with your teammates in the context of a schematic or PCB layout you work on. Leave comments right on your board or schematic, report, reply to and resolve issues with interactive annotations.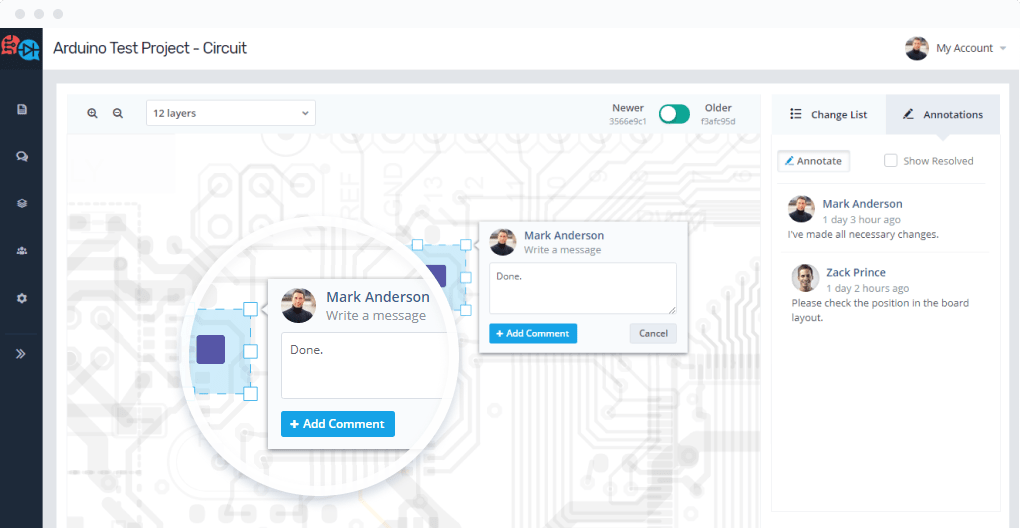 Manage your BOM
Keep your bill of materials in sync with your design versions. Upload it in the text or CSV format to be able to view and easily track changes online or in any other format to just have every version of BOM stored in the version control.
Create reach documentation
Document your projects using Markdown a lightweight markup language. Create and link multiple pages, format your documentation Start improving your PCB design processwith headings, lists, links, embed images and more.